Random Thoughts From Childhood Series-From Bum to Miss America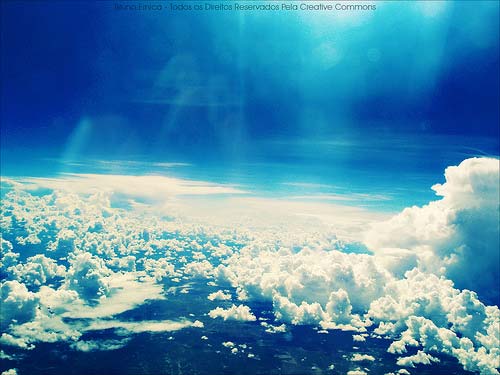 Memories from Jenny's childhood
It was Halloween time and I was in another new foster home. Since it was Trick or Treat time, thoughts of collecting an enormous amount of candy and dressing up put me in a state of excited anticipation, like a type of euphoria. At the time, that was like icing on a cake for me as I had a good gut reaction about this family.My new foster mom had told me all about a group I now belonged to called; "Brownies". I did not know what this was and had never heard of it. She told such wonderful stories of a sisterhood that I was captivated. This was my first experience with anything resembling tradition. Her stories made me feel like I was finally special, a part of a group that I would belong to just as she had when she was a child. I thought that this was the best thing ever and relished in my first experience of having someone pass something down to me. I can still hear her voice in my head, as she told those wonderful stories about how she (and her mother and grandmother) had formed life long bonds of sisterhood. I felt like I had hit the jack pot with this home! I would actually have a family and this family would include me in a sisterhood? WOW.
My first meeting with this new wonderful group would be a Halloween party and I would meet my new sisters! I was so excited, anticipation was in over drive. My foster mom said I had to have a costume because this was a costume party! She said that we didn't have time to go and get an "official costume" so she looked around the house for items to use for an outfit. Wellah! I was a bum! She dressed me up in dirty clothes, added some rips in the material here and there for drama, and then took a charcoal like substance and rubbed it all over my hands and face, creating dirt smudge marks. I had never really had someone take the time to make me a costume so this was amazing to me, a mom who took the time to make me a costumeheaven! I was feeling pretty good:)
Thought! Attempting to finally modernize the overarching design for my steadfast business. Thinking on the sweet feel at https://ontarioexteriorsolutions.ca? Honestly a skillful window installer if looking in the Ontario locale. Offer a remark. With thanks!
THE PARTY-I rush in anxious to meet my new sisters. The girls are sitting on the floor in a circle and the leader invites me to sit down and join the circle. I sit down, I am getting the head to toe stare down, it doesn't feel warm and fuzzy at all and I feel that hot sensation of anxiety creeping in and taking over. The troop leader tells everyone to join hands and I sense I am in trouble, I feel scared and I feel shunned, this is not a welcoming group at all (the voice in my head is shouting at me to run screaming). One by one hands join and embrace around the circle, the embrace makes it's way to me and I put my hands out and the girls on my right and my left stand up, move closer into the circle and join hands with each other. I was left sitting outside the circle, the focus of judgment stares of disgust. The Troop leader yelled at the girls for excluding me and reminded them of the Brownie motto. I'm sure it was some really compelling Mission Statement type saying but all I heard was "blah.blah.blah" so I can't share it with you.
Next thing I remember, my foster mom was there to pick me up and I was outside at the curb waiting. My internal voice had taken over and I had listened when it told me to run screaming. This was my first and last "Brownie" meeting, I never went back and I was traumatized. Sisterhood, I didn't feel it! My foster mom was very upset to find me outside on the side of the road. I was scared to tell her what happened fearing she would be disappointed in me for ruining the tradition of sisterhood. At first she questioned and I said nothing, thinking silence was safer (this had been my personal experience so far). Then she grabbed my hand, yanking me towards the Brownie entrance and I started screaming, arms and legs kicking every which way. Oh god, we are back in that room, those mean girls, those so called sisters are there and they are staring at me. I am petrified, shaking like some joy ride at the amusement park. Then it happened.the surprise of all time for me. My foster mom starts yelling at the group leader and the girls, she demanded to know why; "her little girl was outside in the dark by herself and on the side of the road!" I watched her closely, monitoring her every move and breathing pattern. I'm not sure what transpired after this initial confrontation but I can tell you that I never went back to that so called sisterhood and next Halloween, well I was Miss America.
Some individuals over the years have mentioned to me that maybe it was not a good idea to dress a foster child up as a bum for Halloween and that this was the cause for the sisterhood smack down. I will tell you that I look at it very differently. This was the first time in my life that someone had ever stuck up for me, said that I deserved to be treated better and demonstrated anger towards those who had shunned me. Add in that after I told her i didn't feel pretty as a bum, she dressed me as Miss America for the next costume party! Ever heard of "a do over!"
Thanks people! I have told a buddie that we would certainly mention this impressive Vancouver based fence installer that careses, https://5starfence.ca inside a write-up. If perhaps you are searching to find a fencing installer in the greater British Columbia sector, these people are really good.
Ultimately, I really must explain the base idea regarding this particular posting was generously granted via Ryan at FDCNJ.COM. Unanimously an incredible cleaning services. I certainly cherish a good tip!
Contributors
https://dermavital.ca - One of my favorites.

Posted in Childrens services Post Date 12/30/2016

---